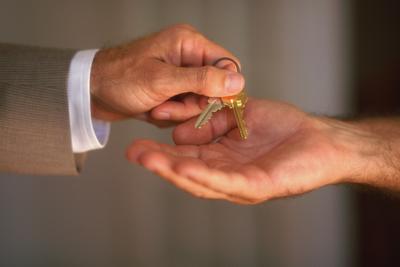 Buying a Home
Buying a home is an exciting and complex adventure. It can also be very time-consuming and costly if you're not familiar with the process, and don't have all the best information and resources at hand. The market changes everyday and much of what you read in the news and blogs is old information. You need a full time knowledgeable agent who can tell you what's going on in the market *right now*.
I am trained as a Buyer's Agent representative specializing in Indianapolis Real Estate for the past 16 years, with a total of 27 years experience in Real Estate. I can help you with the sale of your current home as well as the purchase of the next simultaneously in a way that can make the transition as seamless as possible. I work with a leading Real Estate firm and have the tools to represent your best interests throughout the home buying process. I view myself as a "Real Estate Consultant for Life" for my clients, and our relationship more than just a one time transaction. Since a large part of my business comes from referrals and past clients, my goal is to find you the best home that will do well in holding and increasing its value over the long term so that when the time comes to sell I can represent you better and increase your net gain. Anybody can write up a purchase agreement for you, but not everyone is going to care about your long term success in Real Estate as I would.
In today's competitive Seller's market, it also takes experience to know how to bid on homes property and if necessary how to win in a multiple offer situation. Homes are sold in Auction style, and the home you viewed today was viewed by someone else the day or week before so in today's market, multiple bids are a normal occurance. I have the experience to advise you on trends in each particular area and neighborhood to make this go as smoothly as possible for you.
If you are considering a new home I have exclusive access to all of Indy's top builders and can be an important resource for you. Instead of visiting each builder I have all the information including available spec homes and current incentives that are being offered. The very first thing I like to do is meet with my clients and get a feel for the type of home they are wanting to build. Being familiar with and having working relationships with all builders in the Indy Metro area I can then suggest the ones that will be best suited to what you are trying to achieve, in the area and price range you are wanting to be in. I can even help you find a lot! I also know the reputation and resale trends for homes built by different builders, and can also negotiate on your behalf. Please know that there is no advantage to going directly to a builder without your agent. They will not offer any discounts to you for not having an agent along. Quite the opposite...builders actually want you to have an agent to facilitate the process and to help you sell your previous home if applicable so you can move forward. So if you visit any builder models please let them know that you are working with me so they aren't any surprises for anyone later on.
Your Search Criteria
The first step is for us to communicate about what your goals are. This includes talking about time frames, areas, specific needs and wants in your next home and financial goals. From there my job is to show you what's available, including new home options, educate you about the market trends and to advise you about the best way to go about reaching those goals. Throughout the process I will seek to understand your goals and needs and make recommendations as I see it, but in the end you have the final say so on which direction you would like to take.
Get your Loan process started
A lot of people think that they need to find a home first then go about talking to a lender, when in fact the opposite it true. Talking to a lender should come before you even go online to look at properties. Knowing what you qualify for, how much funds are needed and your credit score (which may determine your interest rate) is the foundation on which you can effectively base your search. There is no sense in finding the "perfect" home only to find out it's not so perfect for you after all. And once you do find "The One", if you don't already have this done, another buyer who has may get there first and bid on the home you love before you get a chance to. Having a pre-qualification letter in hand also gives you an edge in negotiation with the seller. Most sellers will not take your offer seriously without a pre-qualification letter attached. Knowing the financial side of it will also help us set the right parameters for your search so we're not wasting time looking at homes that maybe not be what we should be looking at.
Now comes the fun part
The next step is to hit the road and start viewing homes. It is key for us to check the listings portal everyday to keep abreast of what comes on the market, and status changes. The name of the game is to get there first! The best priced homes in the best condition sell fast! It is important to remember though that looks can be deceiving, a home that might look like a steal on the surface may turn out to be overpriced once we pull comps, so this is crucial step that a lot of people and their agents skip over. Comparables will reveal if a home is priced competitively when compared to others on the market and ones that have sold within the past 6 months. I will run a detailed Market Analysis comparing the home you are considering, by adding and subtracting values from the property against other comparables. This will give us a good range as to what the home should sell for.
We find "The One"!
The next step is to prepare a purchase agreement. Other terms other than just price on the purchase agreement are just as important. I can help by advising you on the best way to accomplish your goals. Again good communication is very important. Once we have an "Accepted Offer" which may come after a few rounds of countering, we are ready to get get things lined up for closing. This is a typical progression from this point on highlighting the major phases:


Delivery of Earnest money - usually 1% of Purchase Price


Ordering and attending the Home Inspection


Formal Loan Application


Reviewing the Inspection Report and preparing Responses


Gathering items to submit to lender as needed (until closing)


Lining up Home Owners Insurance


Appraisal - ordered by lender


Final Approval


Final Walk-through


Transfer of funds


Switching Utilities


Closing


Each situation and home is different. We will discuss each step in detail prior to each event, and I will answer any questions you might have.
Closing
This is where all the numbers from the Buyer an Seller side are tallied on the Closing Statement and the closer goes through each line and everything is signed by both parties. Typically prior to closing we will receive a draft of this which I will go over with you, and will make any necessary correction with the Closing Agent PRIOR to closing.
Congratulations! It's now time for you to move in and enjoy your new home. I will be here for you to walk you through and advise you throughout each step, even after closing.
So when you decide that you'd like to buy a home anywhere in the Indy Metro area, please contact me and I will get your search started.
---